THE PARADOX OF LABOUR -
A READER ON THE WORK OF ADRIAN MELIS (2021)
Synopsis:

'The Paradox of Labour' is the most comprehensive analysis to date of Adrian Melis's practice providing insight into the themes explored in his work while also delving into the socio-political 'readymades' in socialist Cuba and neoliberal Europe that have shaped it. The reader is divided according to his work's core themes and begins with his earliest videos, laying the groundwork for an in-depth understandin of his methodology and areas of interest henceforth. It assemble text contributions, archival images, interviews and the artist's notes to collectively dissect labour's propensity to (re)produce subjectivities and ideologies.

Long forgotten is the Stakhanovite Movement in Cuba, where labour is now a paradox, and where everyone works the bare minimum or shows up to work to fall asleep. By looking at Melis's body of workspanning the last fifteen years, the reader traces the Cuban workers'rise and fall and reveals unlikely similarities to the white-collar worker of the West. How could opposing ideologies produce such similar states of alienation?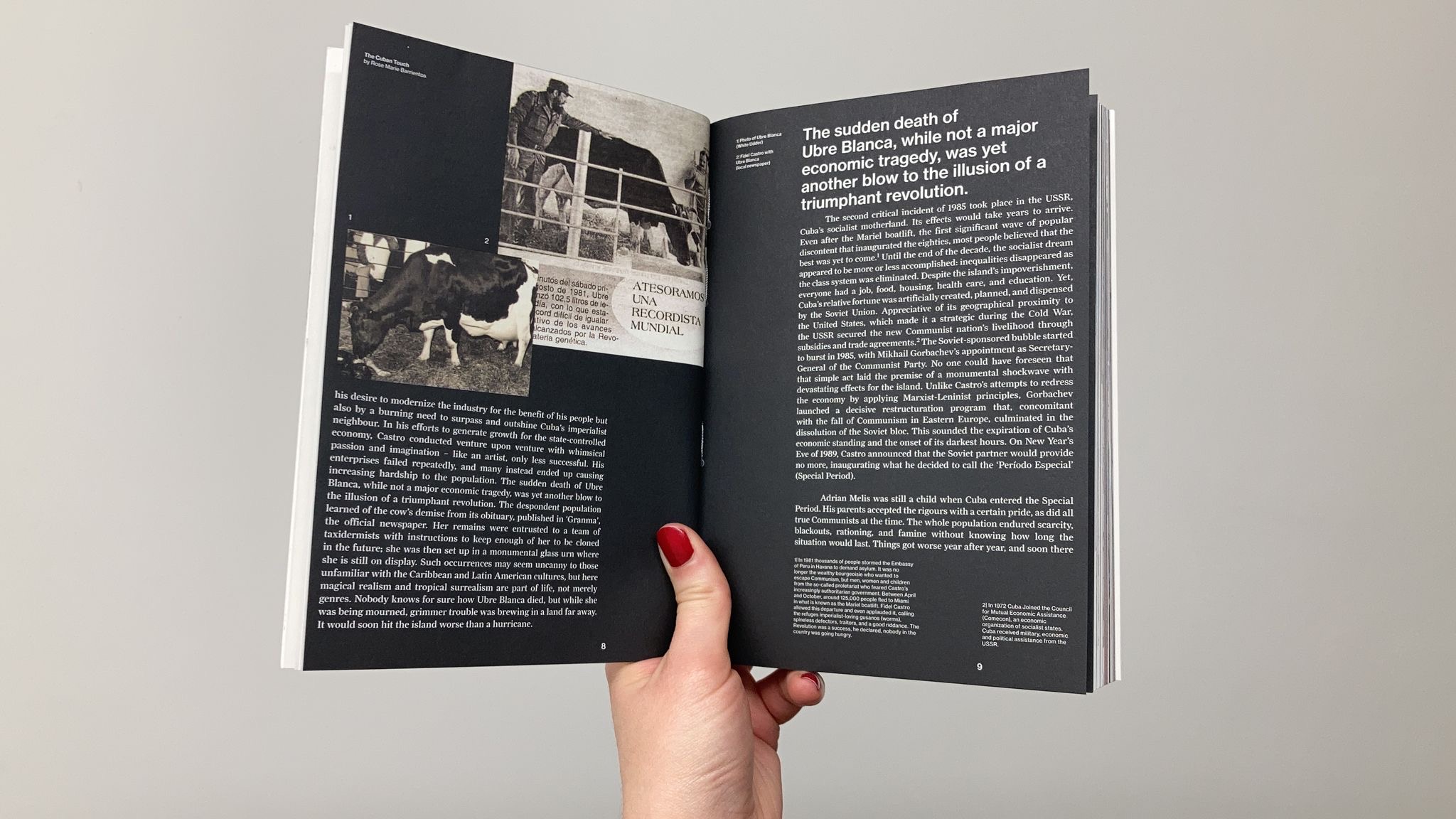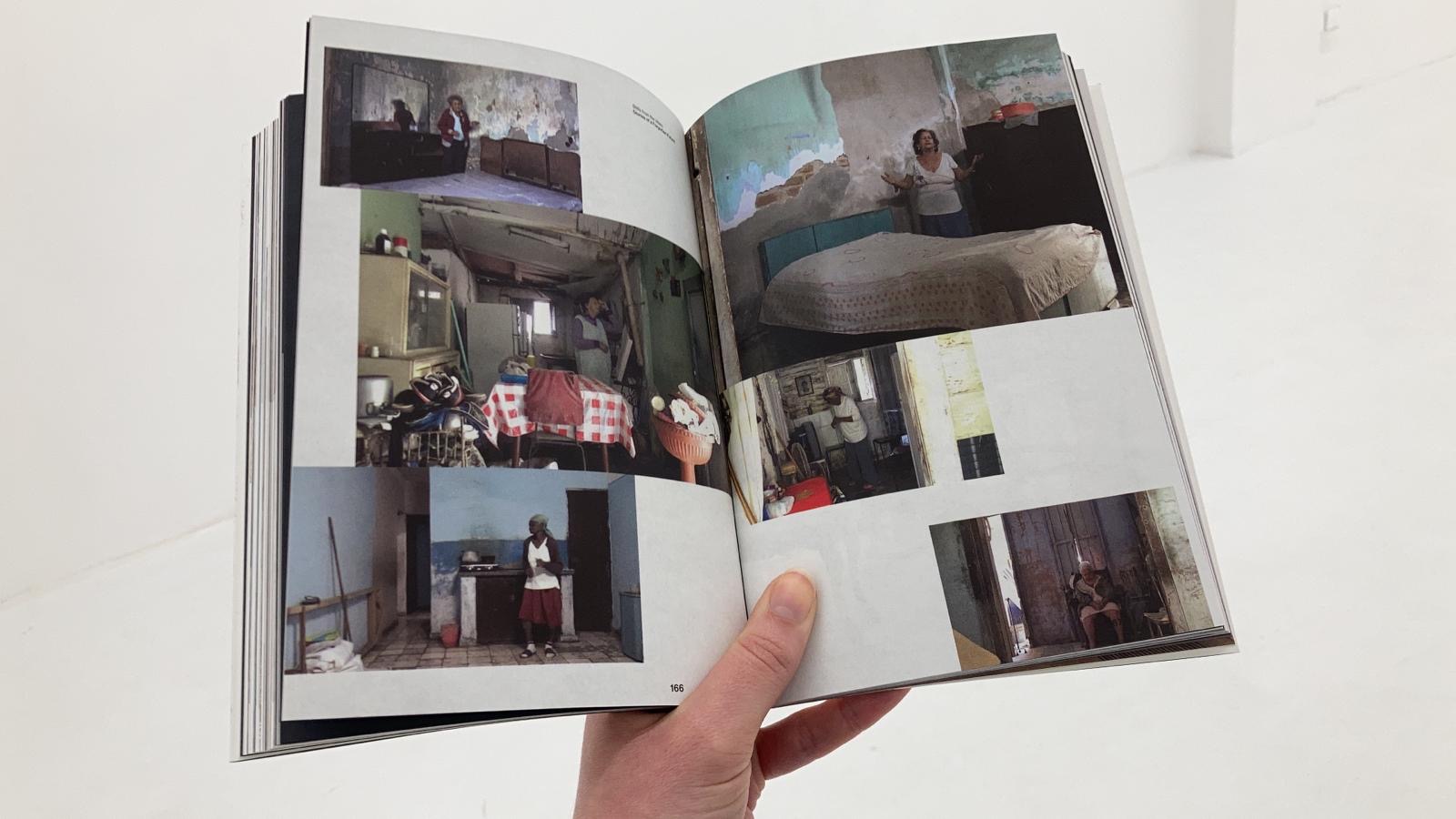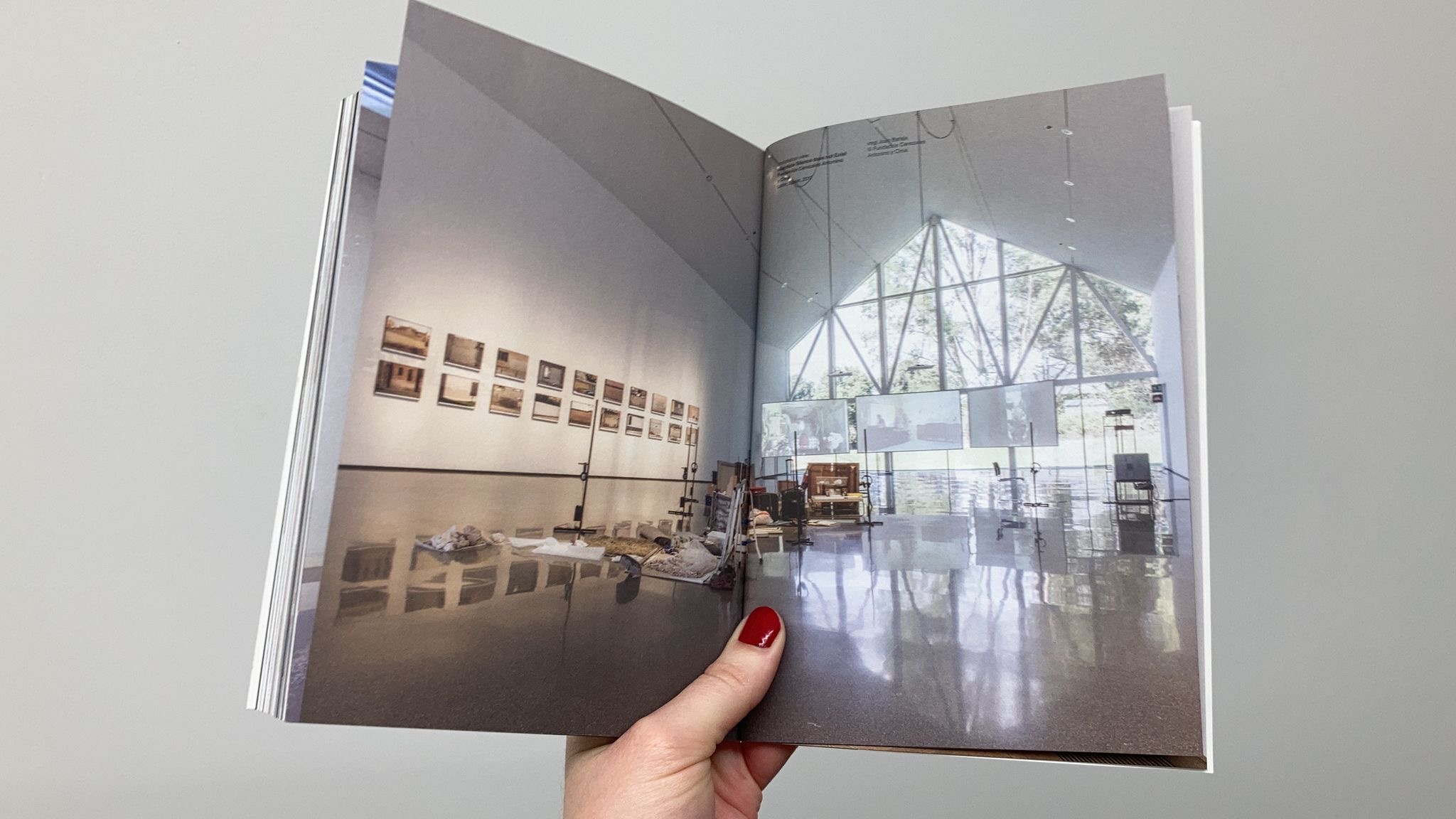 Produced by
Pori Art Museum
Pori, Finland
Adn Galeria
Barcelona, Spain
with the support of
PUBLICS, Helsinki and Mareike Spendel
Design and Layout
Adrian Melis
Image Management
Fadri Cadonau
Texts
Rose Marie Barrientos
Alessandra Troncone
Anni Venäläinen
Editing and proofreading
Denise Araouzou
Printing
Impresión OFFSET DERRA
Barcelona, Spain
---