THE PARADOX OF LABOUR - A READER ON THE WORK OF ADRIAN MELIS

(2021)
Supported by Pori Art Museum (Pori, Finland), Adn Galeria (Barcelona) and Publics (Helsinki)
248 pages
Printed in Barcelona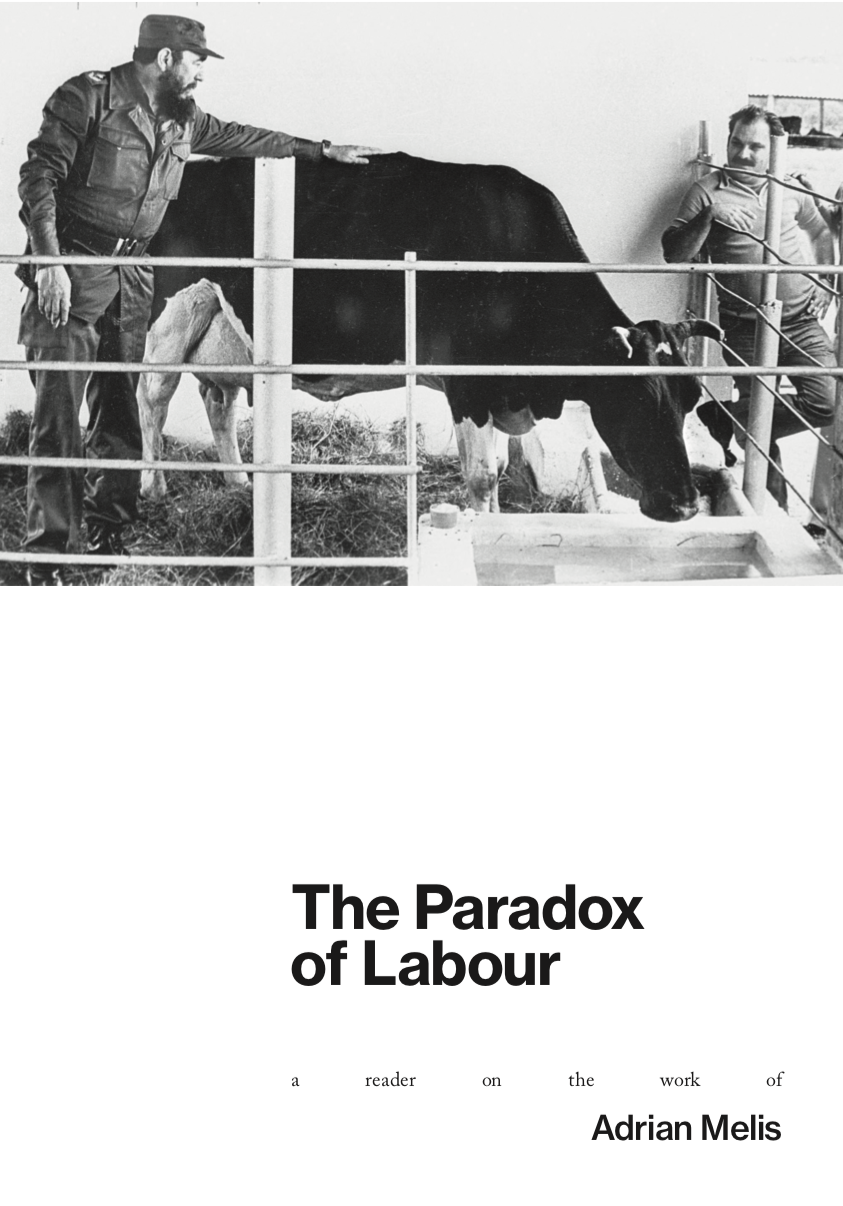 CUBA TALKS

Interview with 28 contemporary artist
by Jerome Sans and Laura Salas RedondoEditoriale Rizzoli
WORK.
Documents of Contemporary Art
Anthology about work's relationships with art.
Included an interview of Friedrik Sigler
to Adrian Melis, 2017
Copublished by
Whitechapel Gallery
and The MIT Press
Avaritia Omnium Malorum Radix*
12a Biennal Martínez Guerricabeitia - Universitat València
Centre Cultural La Nau, Sala Acadèmia
Adrian Melis- Dreams Production Plan by state-run companies in Cuba
Catalogue 2nd Prize ArtNou 2013 ArtBarcelona (Contemporary Art Galleries Association).
2013
With the collaboration of Institut de Cultura de Barcelona and production from ADN Galería
FORMS OF DISTANCING
Representative Politics and the Politics of Representation
Edited by Stefano Collicelli Cagol, Luigi Fassi and Steirischer Herbst
Published per Mousse, Mousse Publishing
INTERIMS
Art for employment
Catalogue of the exhibition Interims
at La Panacée #1
Ville de Montpelier
Silviana Editoriale S.p.A
Adrian Melis. From Havana to Kunsthalle
Art Nexus No 85 Volume 11, 2012
text by curator Direlia Lazo
FRESTAS
Trienal de artes (2016)
Catalogue of Triennal of Arts Frestas that took place in São Paulo (2014-2015)
2016
Edited ad pubished by SESC
ATOPOLIS
Catalogue of the exhibition Atopolis at Manège de Sury, organised and supported by the WIELS contemporary art centre, Mons, Belgium, 2015.
Published in 2016 by WIELS
ENGAGEMENTS
Collectionner Partage
ArCEN, Art Collection European Network
Musée sainte-croix-politiers
Silviana Editoriale S.p.A
191 pages
Adrian Melis, The Value of absence
Exhibitions catalogue: The value of absence. Kunstahlle Basel, Basel
From March the 24th to May the 26th, 2013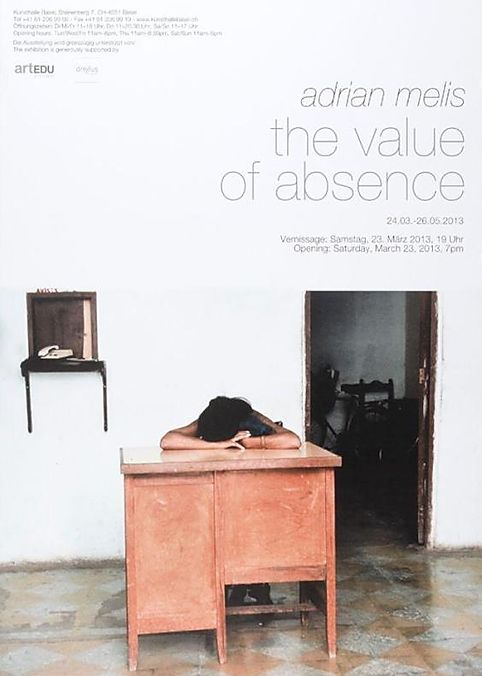 ESSE
Travail - Labour
Catalogue - Magazine of contemporary art.
In search of unproductive time
Edition: Autum - Fall 2018
FUERA DE REVOLUCIONES
Dos décadas de arte en Cuba
2016
por Marilyn Machado
Spanish - English
Editorial Almenara
Leiden, The Netherlands
Adrian Melis. The Value of Absence
Catalogue with works by Adrian Melis until 2013