Supported by Rijksakademie van Beeldende Kunsten, Amsterdam
and Pinchuk Art Center, Kiev.
The Power of the
Working Class
(2014)
Produced in Amsterdam
Interactive Installation
6 bubble machines, wooden structures, printed document

watch video on Vimeo
Twenty-four different labour rights demonstrations were recorded between 2010-2014 during the anti-austerity movement of 15-M in Spain. The audio is translated into bubbles through a programmed device. The software synchronises the intensity of the protest to the bubble making machine, the louder the audio of the protest is, the more bubbles are produced. 'Power of the Working Class' attempts to show the futility of protest within a system that remains unchanging.

Image: Hors Pistes Festival, L'art de la Révolte, Centre Pompidou, Paris, France, 2016
Photo Credits: Marco Godoy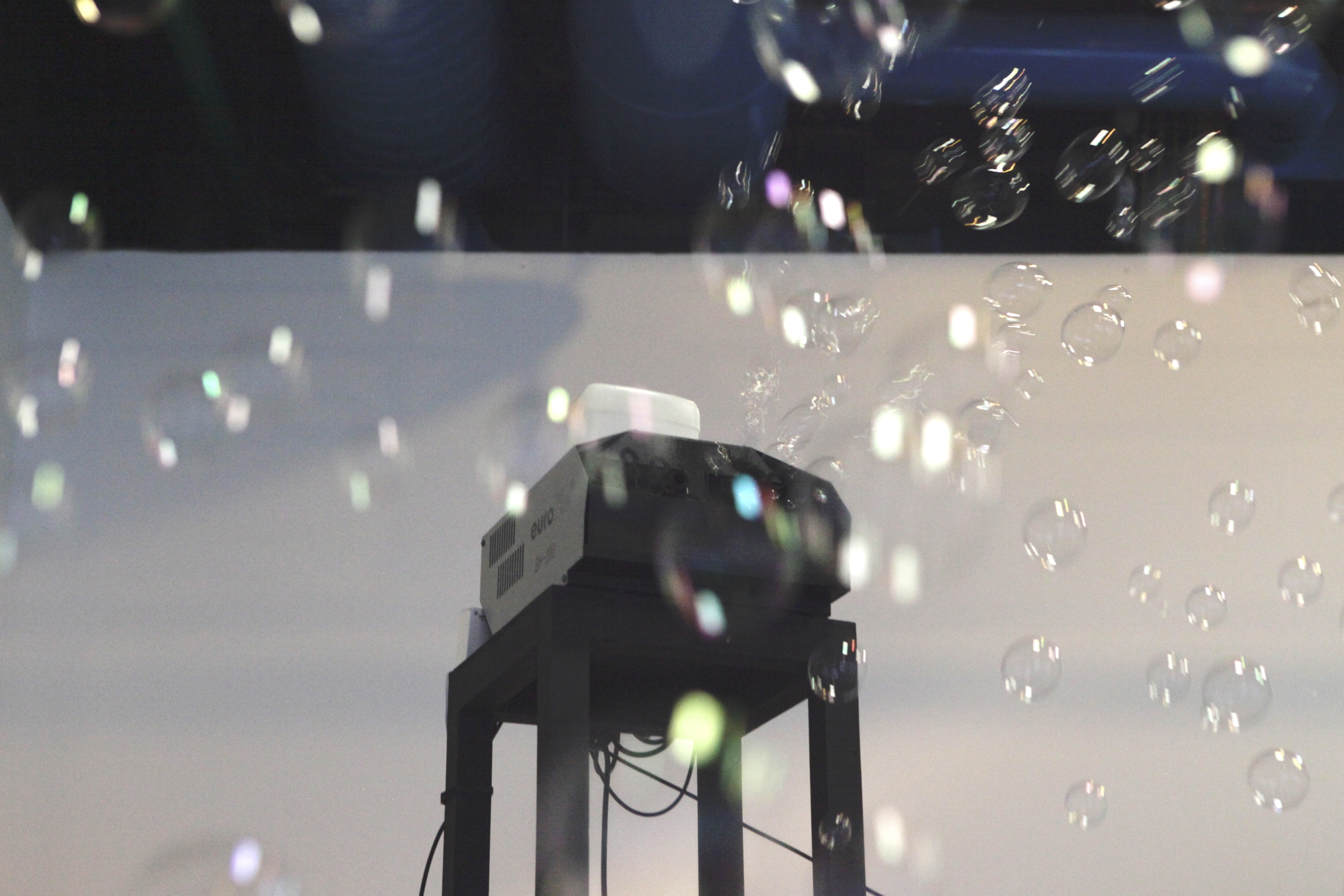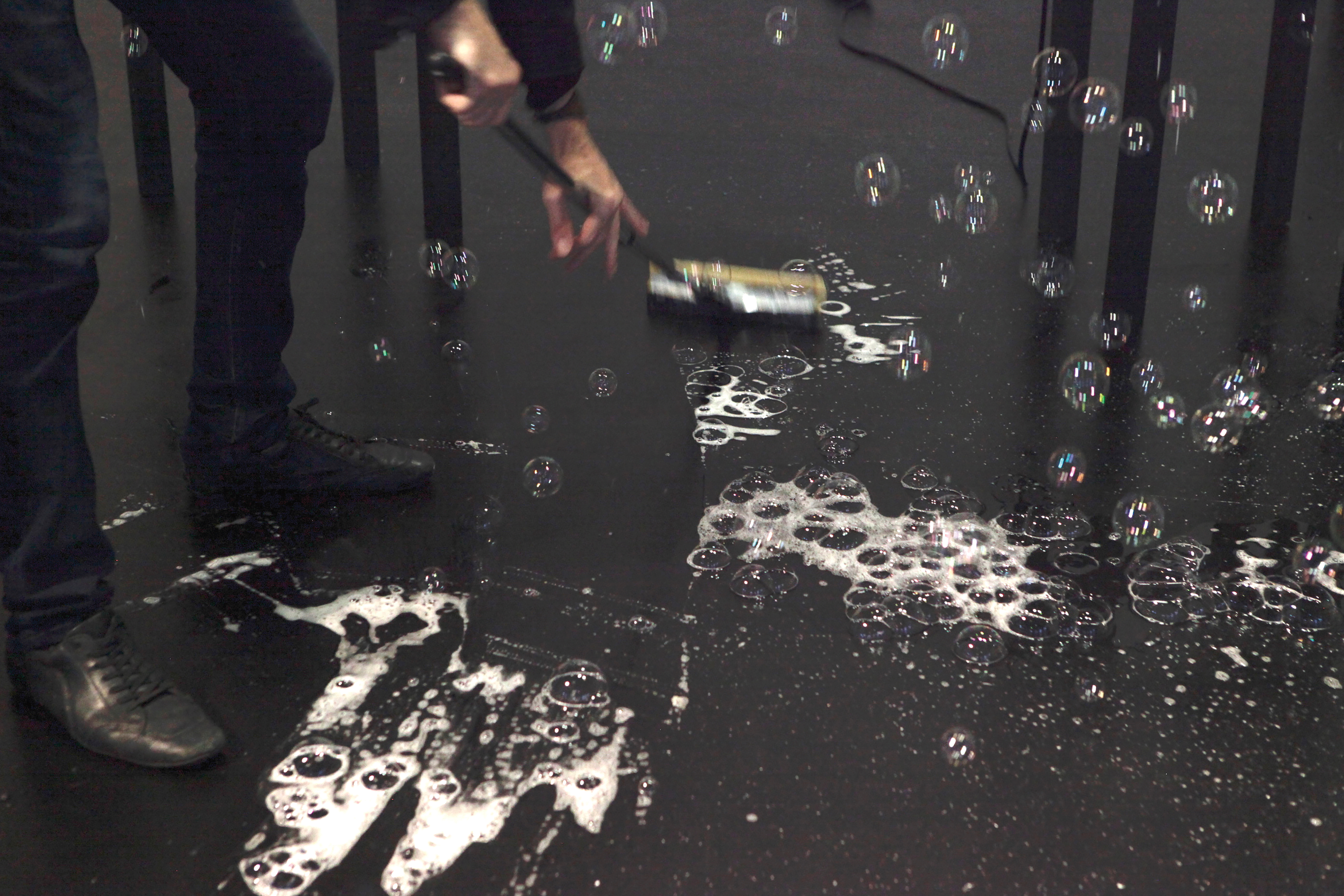 Future Generation Art Prize - Pinchuk Art Center, Kiev, Ukraine, 2014